Some of the more fun jobs we've done recently.
Temperature Data Logger
This device records temperature from three thermistor temperature sensors. It's powered from a Lithium-Ion Poly battery for long life and records the data to an SD card every five seconds along with a timestamp. While doing this, it will also stream the live data to a PC over the USB port.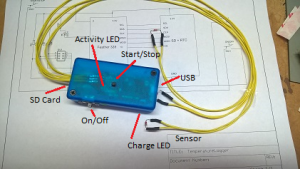 Power Distribution Board
This is actually part of a larger project. The control panel required extensive wiring and used both 5V & 12VDC, so we built this distribution board. It takes 12V input and provides 5 volts through a 5V @ 1A voltage regulator and there are multiple contacts for each voltage and ground to make wiring easier to do. It also makes it simple to change in the future.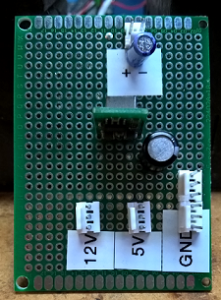 Solenoid valve timer. Turns water off after a preset time to avoid overflow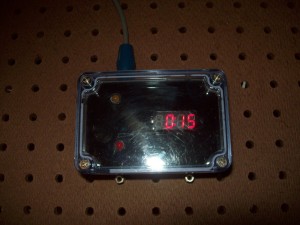 Instrument for downhole well monitoring. Packaged in PVC pipe to be waterproof.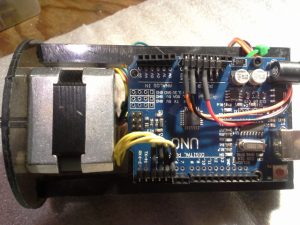 Resolver simulator. This converts a 0-10V input signal to a differential sine/cosine signal to simulate a resolver for a motor drive. We built an Arduino "shield" mezzanine board with analog electronics and a multiplying DAC to take the motor drive reference signal and the input voltage to create the resolver signal.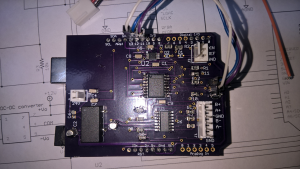 This is what the output looks like.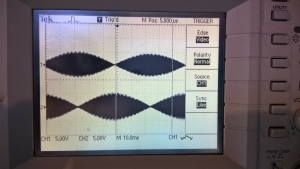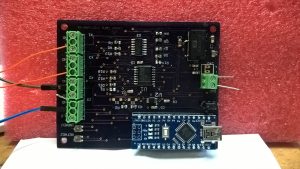 Tilt, G-force and light sensor. If the angle, acceleration value or light intensity exceeds a predetermined threshold, a servo motor is activated to move a load. It's shown here mounted onto a Spin Indexer so the Tilt function can be tested.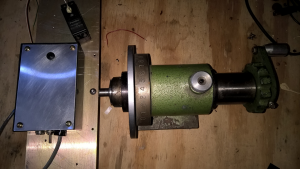 Enter your email address to get updates when I add a new project or blog post.